AJC University: 100 Days of Trump Administration
Please join us for our second installment of AJC University Series:

The Trump Administration: Policies of the First 100 Days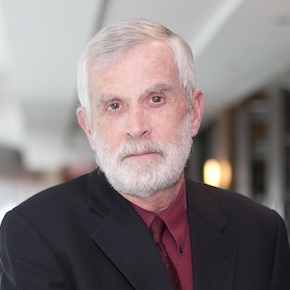 PLURALISM
Freedom of the Press, Civil Rights, and Immigration/Deportation

Featuring:
Professor Michael Perry
Robert W. Woodruff Professor of Law
Emory University
Tuesday, March 7 at 12:00 PM
AJC Atlanta Office
$10 Lunch - Reserve your seat today!
*Space is Limited*


The AJC University Series will have sessions dedicated to:
Foreign Policy: NATO, Iran/JCPOA, and international human rights with Emory professor Dan Reiter on January 30
Pluralism: freedom of the press, civil rights, and immigration/deportation with Emory Law professor Michael Perry on March 7
AJC's Perspective with a member of AJC's senior leadership in April
Post 100-Day Review and Future Outlook in May
More Information Forthcoming.

About Professor Michael Perry

Michael John Perry specializes in three areas: Constitutional Law, Human Rights, and Law and Religion. He is the author of twelve books and over eighty articles and essays. Since 2003, Perry has held a Robert W. Woodruff University Chair at Emory University, where he teaches in the law school. Perry is also a Senior Fellow at Emory University's Center for the Study of Law and Religion and a Co-Editor of the Journal of Law and Religion. Perry, who was born and raised in Louisville, Kentucky, received his AB from Georgetown University (1968) and his JD from Columbia University (1973). He served as law clerk, in 1973–74, to US District Judge Jack B. Weinstein and, in 1974–75 to US Circuit Judge Shirley M. Hufstedler.